Martha Parsey is a painter and filmmaker from London. For full details of her work go to www.marthaparsey.com In 2018 Martha founded MPHQ Project Space London I Cologne which presents established artists from London and Cologne in an ongoing dialogue about what engages artists working today.
Current exhibition: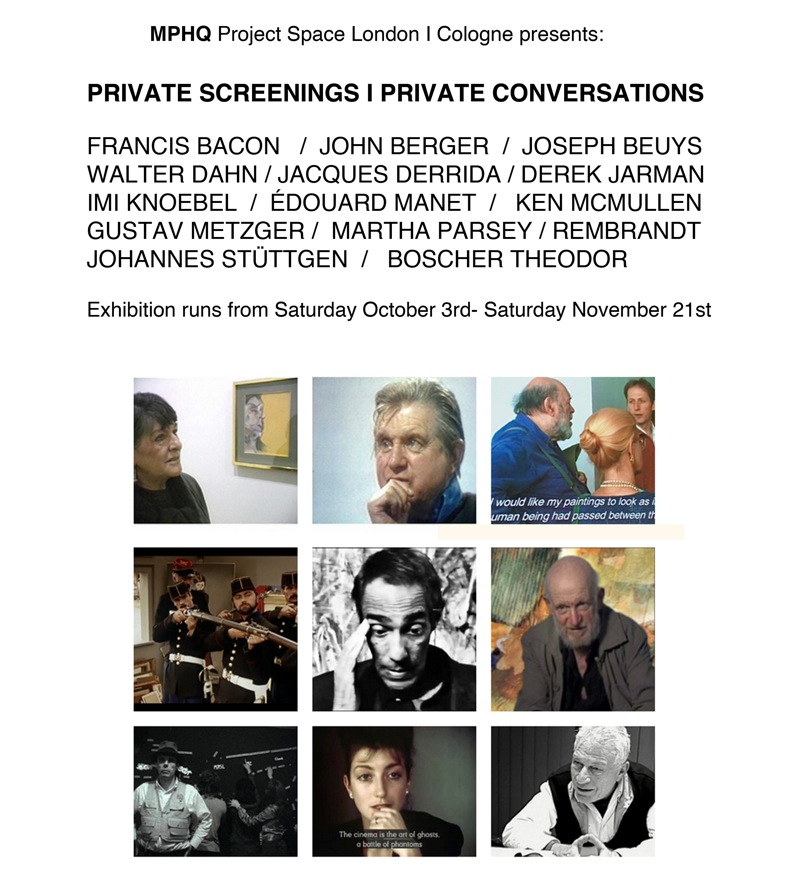 Exhibition runs from 3rd October- 21st November by appointment.
This exhibition of film on art and art cinema brings together the work of leading artists and thinkers in Europe, from Manet to Bacon, from Beuys to Metzger, Derrida and Berger, with short films and installations by Ken McMullen, Martha Parsey, Walter Dahn, Boscher Theodor and Johannes Stüttgen that explore the relationship between film, art theory, philosophy and painting.