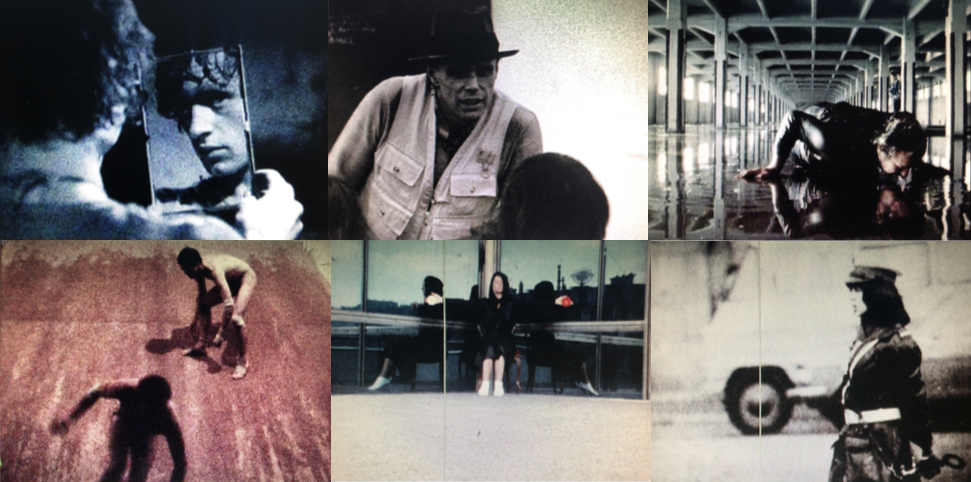 WAYS OF SEEING:
Film Installations and Collaborations
Joseph BEUYS / John BERGER / Stuart BRISLEY / Walter DAHN / Tadeusz KANTOR / Natalia LL / Gustav METZGER / Ken MCMULLEN / Martha PARSEY / Ewa PARTUM / Johannes STÜTTGEN / Boscher THEODOR
Joseph Beuys is considered one of the most important and influential German artists of the 20th Century. To celebrate the 100 year anniversary of his birth in 2021 this exhibition presents film installations and collaborations that emanate from Beuys' teachings and oeuvre.
Deutsch: WAYS OF SEEING: Film Installations and Collaborations präsentiert Filme, Installationen und Kollaborationen die von der Lehre und dem Oeuvre von Beuys ausgehen. Joseph Beuys gehört zu den weltweit bedeutendsten Künstlern des 20. Jahrhunderts und sein 100. Geburtstag im Jahr 2021 bietet Anlass, den im Rheinland geborenen und arbeitenden Künstler, sein komplexes Wirken und seine internationale Ausstrahlung, neu zu entdecken und kritisch zu befragen. Die Ausstellung bietet eine Plattform die Bedeutung von Beuys für die gegenwärtige internationale Kunst zu ergründen und einen Diskurs über die brennenden Fragen unserer Zeit anzuregen: wie Demokratie und Freiheit zu verstehen sind.
More information here
---