MPHQ in London at They Come. They Sit. They Go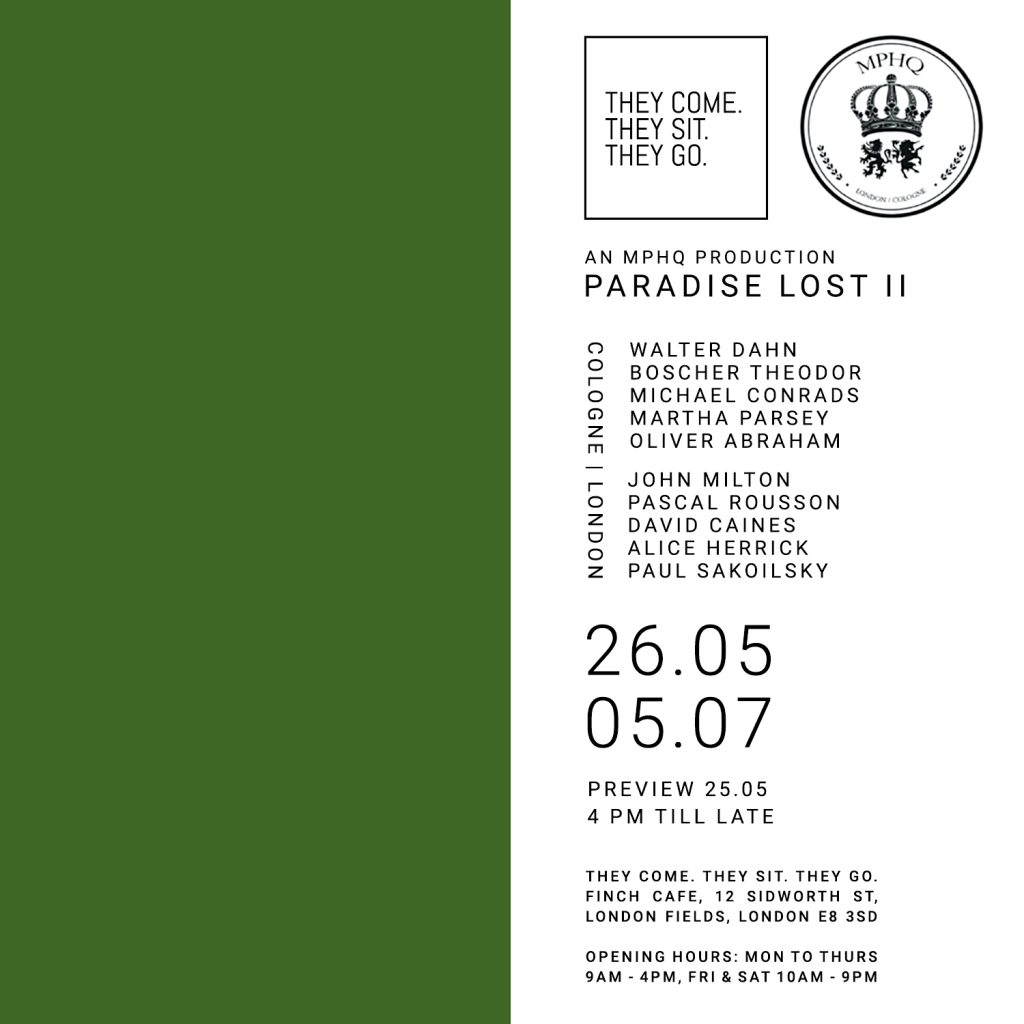 https://theycometheysittheygo.co.uk
In June 1891 Paul Gauguin landed in Tahiti with a romantic image of an untouched paradise. After six years settled on the island, and crippled by self-doubt and unable to paint for six months, Gauguin vowed to paint his final masterpiece, his last work, inscribed with the questions: 'D'où venons-nous? Que sommes-nous? Où allons-nous' I 'Where do we come from? What are we? Where are we going?
In September 2022 MPHQ Project Space Cologne I London presented the exhibition Paradise Lost in Cologne. With the title taken from John Milton's 1667 epic poem, Paradise Lost gave artists the scope to approach and explore the questions Gauguin had posed in the 19th century: How artists reflect on the changing world around them and maintain dialogue in a time of crisis.
Paradise Lost II in London presents 5 artists from Cologne and 5 artists from London to further ensure the exchange between artists and gallery spaces in the UK and the EU and to explore the questions we pose and the answers we seek as the flood of images force the artist to question their role as image and social commentary provider, that emphasises the ongoing importance of artistic endeavour and cultural exchange in a rapidly changing world.