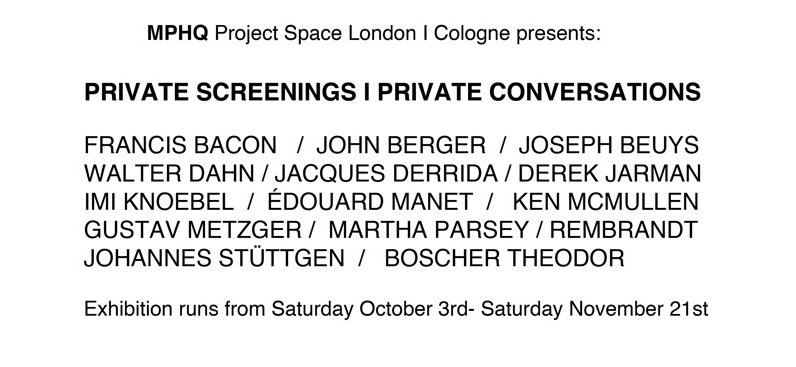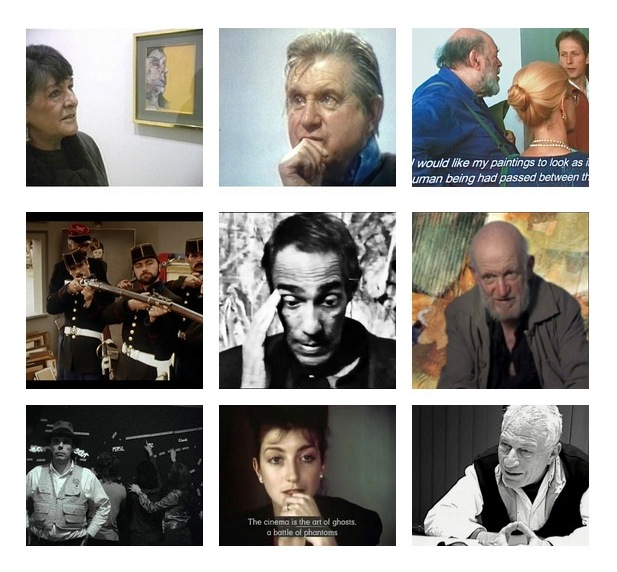 This exhibition of films on art and art cinema brings together the work of leading artists and thinkers in Europe, from Manet to Bacon, from Beuys to Metzger, Derrida and Berger with short films and installations by Ken McMullen, Martha Parsey, Walter Dahn, Boscher Theodor and Johannes Stüttgen that explore the relationship between film, art theory, philosophy and painting.
The exhibition runs from October 3rd- November 21st in the form of Saturday Matinée screenings, by invitation and by appointment following current government guidelines.
Please contact the Space by e mail info@mphqprojectspace.com if you would be interested in viewing one of the screenings.
Excerpts of some films will be available here online for viewing:
Milton meets Rembrandt in Ken McMullen's film 'R Rembrandt' with Dominique Pinon, John Shrapnel and Maria de Madeiros (c) Ken McMullen. All Rights Reserved.